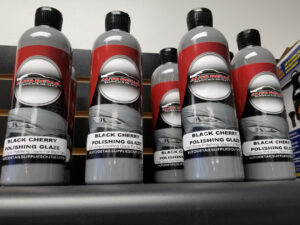 Getting you car detailed is a service that is becoming very popular these days. But even then, there are still those people that would rather detail their car themselves, whether it's because they have a personal attachment to the car, or they want to ensure the detail gets done just right. Because of that its not a bad idea to learn how to perform the detail properly to avoid harming the paint. To get you all setup, you should find the mobile car detailing supplies your going to need. It is always important to use trusted brands on your car because using the wrong product can cause more harm than good.
What if you found the place where the companies that do mobile car detailing in Baldwin Park get all their products and question answered? Wouldn't that be nice? Stop wasting time driving around or searching online, let's use that time to hook up your car with some shine. We have everything you need from car wash soap that won't strip your clear coat or a window cleaner that does not leave streaks. What about waxes, compounds and microfiber towels? Yes, we have that also.
It is recommended that you use two buckets when washing your car. First it will make the process of washing your car so much faster, and it will also help you avoid scratching your car from any contaminants in the dirty water. One bucket will be filled with clean water and the other with water and the car solution of your choice.
Also try and remember that it is important to wash your car in the right order. Start with the interior first before proceeding to the rest of the car. Next you will clean the exterior of the car from top to bottom. After you have successfully finished wiping off all the dirt and grim you should apply wax and paint sealant. Doing this will ensure a long lasting shine that also protects from any dirt. It would be hard to go over the whole process here on this article, so know that you found us give us a test drive and call us today.